Our Solutions
Telediagnostics to Improve Long Term Care
Regular monitoring and access to care are of prime importance to individuals in long term care settings. Medpod allows providers to extend their reach and efficiently deliver care to this particularly vulnerable population without requiring unnecessary travel.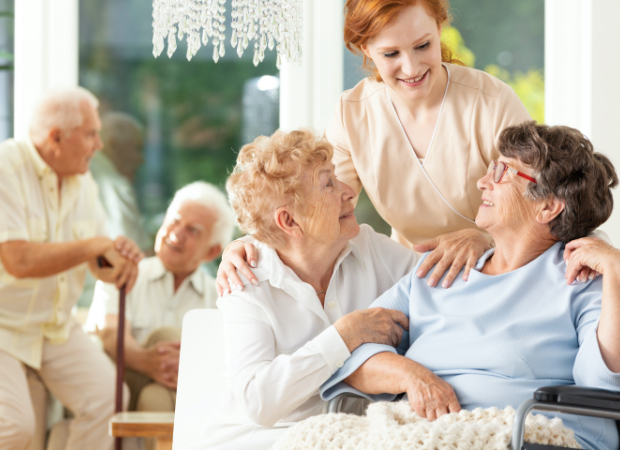 Operations and Clinical Intervention for Skilled Nursing Facilities
Patients in skilled nursing facilities have specialized needs, often involving chronic conditions. In these environments, quick and efficient access to care and remote patient monitoring are of prime importance.
With Medpod, you can bring high quality diagnostic care right to your patient's bedside without requiring the attending physician to be physically present on-site. Our telediagnostic equipment allows for everything from simple vital sign checks to wound evaluation to EKGs and ultrasounds, truly allowing the remote provider to assess the patient's condition in real time.
Medpod's remote patient monitoring provides 24/7 cardiac monitoring capacity, allows patients to take their own measurements, and alerts providers about trends that require more attention. Remote patient monitoring also serves as the perfect transition to home, tracking the patient's condition and medication compliance so they continue to get the care they need, even upon discharge from a long term care facility.
Eliminate inequality among your students by giving them all access to care with Medpod.
Passion & Expertise
MedPod revolutionizes the
delivery of care
By combining our outstanding software solutions with our innovative hardware offerings, we deliver the most comprehensive, scalable telediagnostics platform in the industry.
We seek to aid providers in increasing access to care by ensuring that we are elevating the medical standard for higher quality care between provider and patient during remote encounters, bringing virtual visits on-par with or better than in-person visits.
Our Products
Where hardware & software meets
revolutional Patient Care
You find Medpod. A complete healthcare technology and infrastructure ecosystem architected intentionally to transform the delivery of care.