Renowned 360° Approach
A true 360º telemedicine approach increasing
access to care, anywhere.
Medpod offers hardware, software and clinical services that helps providers extend healthcare access points further into communities and especially into the patients home.
We aim to help practices save time and money while improving experiences for both patients and providers, alike.
More than Telemedicine, it's Telediagnostics
From video to hardware and
everything in between
The Medpod ecosystem enables you to provide true patient centric clinical care, when and where they need it most. Enhance the patient experience, provide better access to care, monitor patient data in a scalable way, all by leveraging the power of Telediagnostics.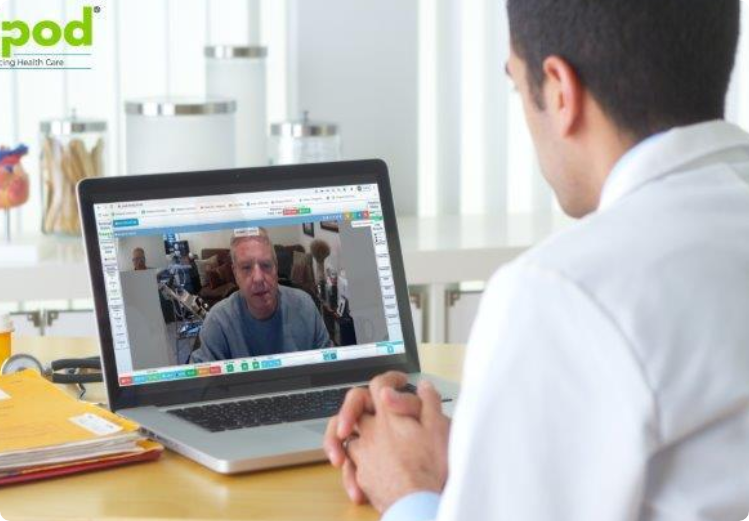 Effective & Efficient
Efficiently provide patient care
when they need it most
MedPod allows you to save both time and money by creating efficient and effective means to provide patient care. By harnessing the power of telehealth, you are able to increase patient flow, reduce overhead, and improve reimbursements, all while staying focused on value-based care.
Our Products
Where hardware & software
meets revolutionary Patient Care
You find Medpod. A complete healthcare technology and infrastructure ecosystem architected intentionally to transform the delivery of care.
Passion & Expertise
MedPod revolutionizes the
delivery of care
By combining our hardware and software solutions, we deliver the most comprehensive, scalable telediagnostics platform in the industry.
We seek to aid providers in increasing access to care by ensuring that we are elevating the medical standard for higher quality care between provider and patient during remote encounters, bringing virtual visits on-par with or better than in-person visits.
Boundlessly extending care

, indifferent from community setting or patient need.
If you're a
looking to extend care into the
MedPod's got you covered with the