Transforming Telehealth with a Unique End-to-End Virtual Care Platform
Medpod is a software company that is revolutionizing the delivery of care. Our Augmented Medicine Platform – AMP, removes long existing barriers, enables the capture and analysis of relevant patient clinical data, and facilitates high quality consultations between patients and remote providers, anywhere, any time. Medpod is a complete healthcare technology and infrastructure ecosystem architected intentionally to transform the delivery of care.
The Medpod AMP™ software platform offers an unprecedented level of options for high quality doctor-patient encounters and care team information-sharing, with real-time and store-and-forward communication. In collaboration with our best-in-class partners we have applied extensive clinical research and medical technology expertise to leverage the latest advancements in live, cloud-based, two-way televideo communications and real-time medical-grade data streams to empower practitioners and providers to deliver efficient, optimized, transformative care to any patient or locale.
New Options for Telediagnostics
Modular Platform with Software, Hardware and Services
Medpod's cloud-based software and modular infrastructure gives providers and operators the ability to implement a solution that is precisely tailored to their needs, while maximizing the quality of the clinical encounter.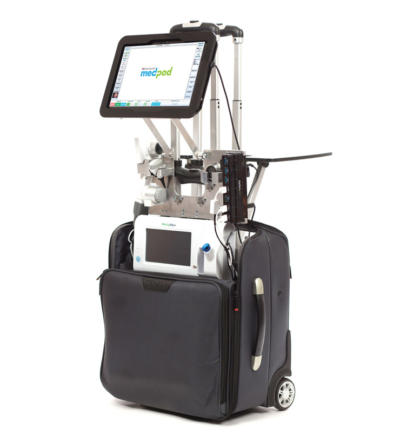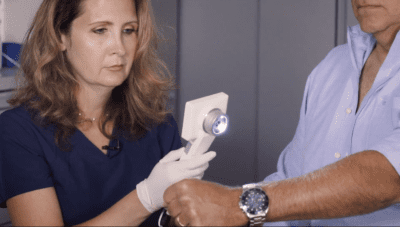 Deep Level of Medical Device Integration
Medpod's strategic partnership with the leading diagnostic device and lab analyzer manufacturers and software developers has facilitated a unique level of integration into the Medpod AMP software platform, offering exceptional tools and services that enhance provider and patient experience.
Medpod's software offers multiway functionality, to bring in other members of the care team, specialists or live translator, to maximize the speed and efficiency of the communication.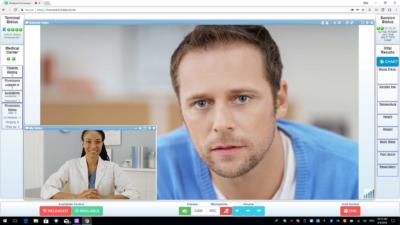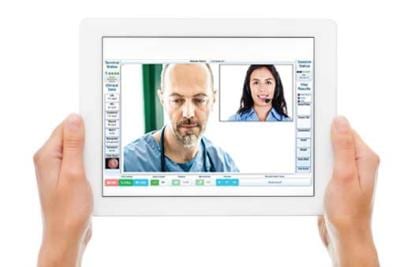 Live Translation Services
Insure that the patient-provider-care team communication is accurate with on-demand, video remote translation and interpretation services, including American Sign Language.
Balance and Cognitive Dysfunction Assessment
At all stages of life your brain needs protection. Cognitive Balance Score (CBS) is a suite of breakthrough technologies. CBS tests your balance and cognitive function in just 2-3 minutes.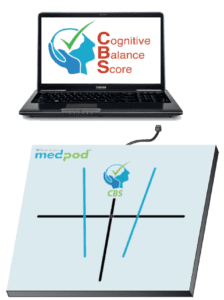 What makes Medpod so unique?
No other solution delivers a 360° approach to extending and expanding practitioner reach, facilitating patient access to personalized clinical care, and creating workflow efficiencies that improve the business of healthcare. By integrating all of these advantages — and so many more — into one comprehensive, single-source telemedicine solution, Medpod…
Provides a cloud-based solution and works on Windows, IOS, and Android
Simplifies use across multiple best-of-breed, professional-grade diagnostic devices
Enhances both clinician and patient experiences
Does not require expensive hardware or licensing fees
Offers highly reliable and scalable Telco-grade cloud platform performance, network security, and redundancy
Optimizes clinical and administrative workflow efficiencies via data integration, saved travel time, etc.
Enables physicians to maintain control of diagnostic devices remotely
Provides a single-user interface across the spectrum of integrated solutions
To be the best, you must partner with the best. Medpod is known by the companies we keep.