About MedPod
Enabling the Delivery of Efficient AND Exceptional Care
Medpod technology enables any practice, ambulatory clinic, hospital system or healthcare organization to augment the medical care it delivers and empowers practitioners to improve patient lives and revolutionize healthcare as we know it.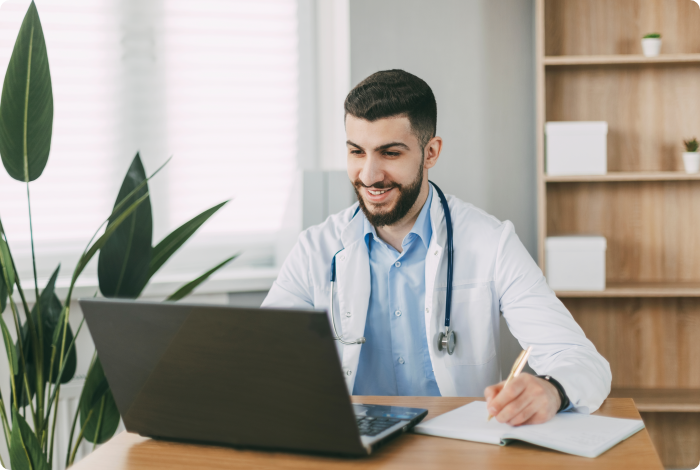 Our Story
Medpod Inc. was created to unify telehealth software, hardware and services to work in a seamless and integrated way that enables healthcare providers to deliver care anytime, anywhere. Simulataneously reducing healthcare costs, increasing efficiencies across the care spectrum and providing better patient outcomes. By developing proprietary telediagnostic equipment, we're able to truly mobilize care and extend reach into all communities. In the past, digital care was never on par with traditional in person visits. However, working in close collaboration with best-in-class medical device manufacturers, distributors, physicians and health systems, Medpod has broken down the four walls of the hospital or clinic. Delivering real digital health that oftentimes supersedes in person visit leveraging cross platform data aggregation and data visualization. We've now become the catalyst advancing frontline care.
The Medpod Mission
At Medpod, our mission is to extend care into all communities. Establishing equitable access points with best-in-class telehealth technology we'll deliver preventive and curative care regardless of patient location and budget. Determined to revolutionize care delivery by removing long-existing barriers to care and facilitating high-quality consultations between patients and remote providers, anytime and anywhere.
We are enabling providers and practices to extend care into their communities by engineering telediagnostics and prioritized software that creates new medical access points and transforms how we capture and leverage clinical data. With the Medpod solution, we're able to digitize the collective cognitive capabilities across medical specialties, mine clinical care pathways correlated with patient outcomes, and create actionable data through clinical decision support in order to better diagnose and treat patients around the globe. Extending practice's ability to deliver care into the community, Medpod is where real (digital) healthcare happens.
Timeline of events leading to the formulation of the Medpod Platform and ideation of new Medical Access PointsTM (MAPs) where quality care can be consumed by patients on par with a physical visit.